Fair Info

Contact person:

Mr.Zheng Ms.Ye

ADD:

Yiwu International Expo Centre
No.59 East Zongze Road, Yiwu,
Zhejiang, China


Tel:

+86-579-85415012/475

Fax:

+86-579-85415077

E-mail:

import@yiwufair.com
News
Why Yiwu
Date:2017-11-28 Source: Author:International Dept.
Being the biggest daily-use commodoties trade city in the world, Yiwu has attracted great number of domestic and foreign businessmen in "Yiwu economic circle".
Nearly 500,000 person-time foreign businessmen and 10 million person-time domestic buyers come to purchase in Yiwu every year, over 15,000 foreign businessmen from more than 100 countries and regions resident in Yiwu, and the Yiwu sales network covers every city and town in China, and 210 countries and regions around the world.
Being the only international inland port city in eastern China, Yiwu owns developed logistic network all around the world.
"Yiwu-Xinjiang-Europe" cargo train radiates 7 Asian and European countries along the pathway of 13,000km, providing efficient logistic service for importation.
Advanced E-business network makes Yiwu the city of second highest dense of E-business in China.
Yiwu has altogether 255,000 accounts set on all kinds of e-commerce platforms, among which over 110,000 cross-border accounts. With the turnover of 15% of the national total, Yiwu has become the city of the second highest dense of E-business in China after Shenzhen.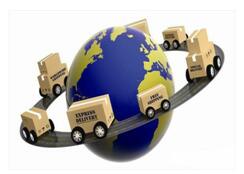 Ranking 36th of world-class exhibition cities, Yiwu Conference and Exhibition Industry gathers global business opportunity.
In the《Research Report on global MICE Industry 2016》released by SMI, Yiwu ranks 36th of exhibition cities in the world, and 6th in China.